Kids and Youth Martial Arts Classes in Leeds
To excel in any endeavor, an individual must possess a strong set of values and a solid character to give him or her the perseverance to achieve his or her goals set. The Central Maine Brazilian Kids Program provides children ages 3-15 with an environment gives them the experience and understanding of core values like focus, discipline, persistence, cooperation and respect.
Kids Martial Arts in Lewiston And Turner provides a very challenging, yet safe and caring environment for a child to mature towards a real life champion. The outcome of continued childhood practice of Brazilian jiu-jitsu goes far beyond the accomplishments on the mats. The discipline and excellence demanded by our instructors often carries over to the child's behavior at home and at school.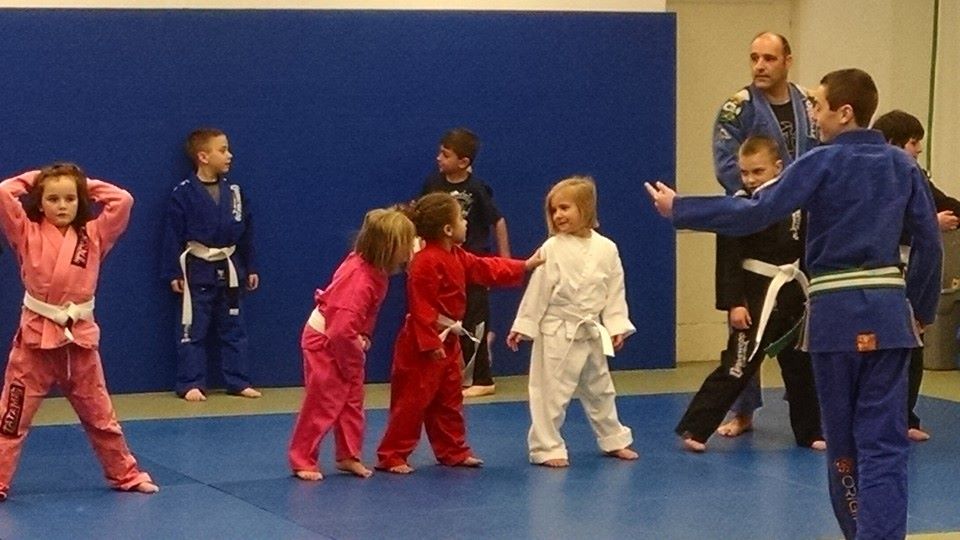 Our Kids Program is subdivided in two different groups to accommodate students of different ages and skill levels:
Kids Classes (3-6 years old)
Youth Classes (7-13 years old)
Benefit of Joining our CMBJJ Kids Program
Your child's social skills will improve.
Your child's self-confidence will strengthen.
Your child will have a better understanding of goal-setting and how to work towards them.
Your child will learn the Central Maine BJJ Self-Defense System.
Your child will have increased focus, energy and concentration.
Enjoy significant gains in your child's overall fitness level.
Learn More About Kids Martial Arts in Lewiston And Tuner Today!
Give your child the gift of martial arts today! All you have to do is fill out the short form on the right side of this page, and we will take care of the rest. We look forward to speaking soon, and can't wait to start working with your child.
Our kids and youth martial arts Classes Are Located In